To ensure prompt service appointments are needed. If you need to cancel an appointment we appreciate at least 24 hours notice. If you do not keep your appointment (Last minute Cancellation) or ( No Call - No Show) there will be a $50 fee. If you have a card on file and you Cancel at Last Minute or No Call No Show your card will be charged the $50 fee. Always wait for your confirmation email before arriving at salon. All appointments requested online are confirmed first through email.


GOOD NEWS-

4 SEASON HAIR IS OPEN BY APPOINTMENT ONLY.

Pricing is given at Consultation before professional hair service.

We are asking all Clients to comply with CDC Guidelines. We are taking Clients By Appointment Only.

1 Client at a Time -

Make your appointment via Website www.4seasonshair.com or Call Salon (336) 907-2980 we will get back with you to confirm.

Please wear Mask during entire service.

If you do not have one we will provide one for you.

Your temperature will be taken at door.

Waiting Area is limited.

Please be patient during service as we follow CDC guidelines.

If you have been in contact with someone with Coronavirus we will Not be able to service you at this time.

We can Not service you if you have Any symptoms of Coronavirus:

Fever

Chills

Shortness of Breath or Difficulty Breathing

Loss of Taste or Smell

Coughing

Sneezing

Body Aches etc...

We appreciate your patience and cooperation in this difficult time. We look forward to seeing everyone back at 4 Seasons Hair. Continue to be safe.

Thank You Again

4 Seasons Hair

At 4 Seasons Hair we want to listen and make you have a wonderful experience. We promote healthy hair and specialize in all hair types. With a personal consultation with one of our experienced professionals, you will be able to let us tap into your wonderful vision you have for yourself. At 4 Seasons Hair it is all about you. So make your season the right season at 4 Seasons Hair. We are NOT located in four seasons mall. PLEASE SEE OUR NEW ADDRESS ON HOME PAGE.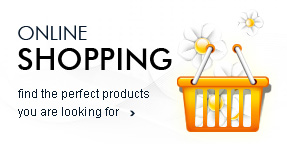 Online Booking
We Accept the following Payment Types: