Online Booking
We Accept the following Payment Types:




Features & Specials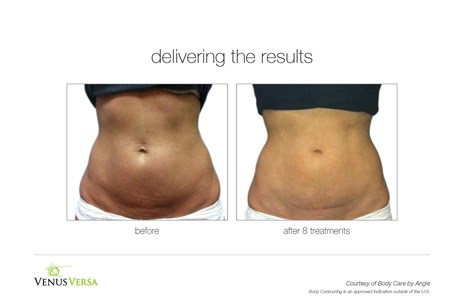 Venus Versa is a comfortable, non-surgical solution that targets those stubborn spots of fat that diet and exercise can't fix on their own. Transform your figure with a patented combination of Multi-Polar Radio Frequency and Pulsed Electro Magnetic Fields technology that comfortably breaks down focal fat cells. Start seeing incredible results on even the most challenging bulges, including around the thighs, buttocks, arms, and abdomen, with just six to eight treatments sessions.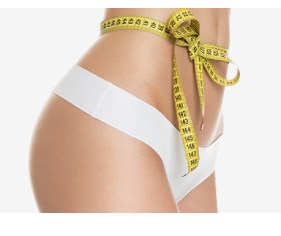 Voted best body wrap by aesthetic professionals, the Oleaslim Body Treatment is the favorite treatment for people prone to cellulite, water retention or wishing to reshape their silhouette. Formulated with the synergy of caffeine extracts and with slimming, detoxifying and stimulating pure essential oils, this exclusive Nelly De Vuyst® body treatment dramatically improves texture and suppleness of the skin from the very first session. Visibly reduces the appearance of cellulite and orange peel. Dramatic results after 12 treatments. A reduction of: 2.4 inches from the waistline 2.6 inches of hip circumference 3.2 inches from the thighs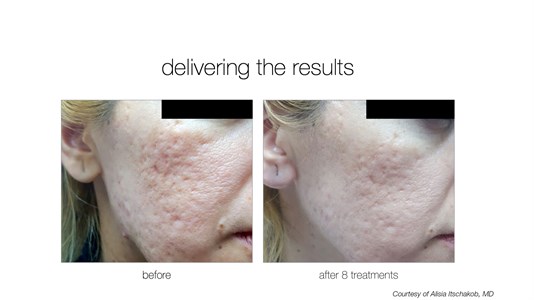 This non-surgical treatment can reduce the appearance of various signs of skin damage like acne scars and other scars, stretch marks, rosacea, enlarged pores, deep wrinkles, and uneven skin texture and pigmentation.