We Accept the following Payment Types:




Features & Specials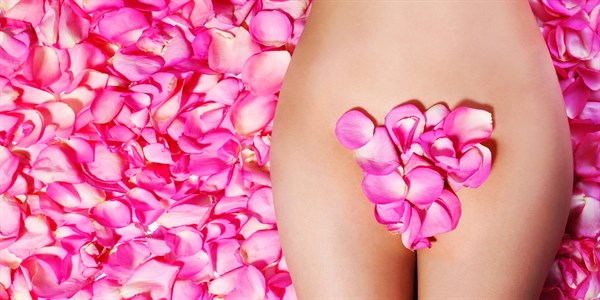 Vagacials treats ingrown hairs, removes dead skin cells, and smooths bumps around bikini line. It also prevents acne, helps with hyperpigmentation by using skin-brightening treatments to lessen discoloration, all while maintaining a healthy and hydrated vaginal area. It gets rid of bacteria and helps with vaginal skin care, preventing irritation from waxing/shaving. Along with maintaining upkeep and promoting cosmetic benefits of the vagina, the vajacial also promotes body positivity.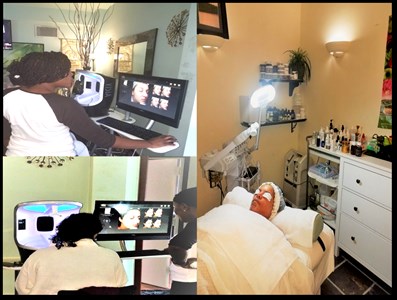 A truly decadent experience, the facial every client is seeking AND actually deserves. After a detailed skin analysis with our Advanced State-of-the-art Skin analysis Machine, we custom tailor a facial Just for You based on our findings to address the areas of concern as well securing and restoring the general wellbeing of your skin's youthfulness and luster. The exclusive organic multi-acid peels and serums that will balance and heal problematic skin. It combines a deeply relaxing massage with a Booster and masque, specifically chosen to suit your skin condition. Whether it is SENSITIVE SKIN – ROSACEA TREATMENT, LIGHTENING UP! (Hyper-pigmentation uneven Skin tone, Acne scaring), DRY | DEHYDRATED SKIN TREATMENT (Dehydrated and thirsty skin, Sun damage and premature aging), OILY SKIN TREATMENT …SHINE CONTROL…instant improvement will be visible. A PERSONALIZED TX : custom tailored to meet your individual needs, targeting specific concerns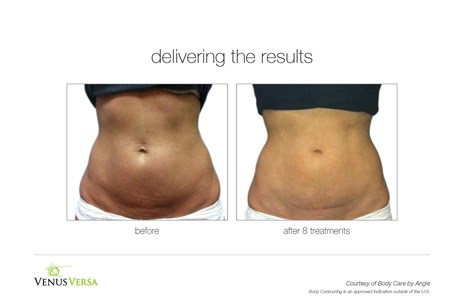 Venus Versa is a comfortable, non-surgical solution that targets those stubborn spots of fat that diet and exercise can't fix on their own. Transform your figure with a patented combination of Multi-Polar Radio Frequency and Pulsed Electro Magnetic Fields technology that comfortably breaks down focal fat cells. Start seeing incredible results on even the most challenging bulges, including around the thighs, buttocks, arms, and abdomen, with just six to eight treatments sessions.