Testimonials
Cheyenne Tracy - October, 2017
Another fabulous facial at Caribbean Day Spa!! :) :) Tried microdermabrasion today for the first time... my skin feels sooo amazing right now!! Also got hooked up with some new products... I love my Derm Exclusive but I get bored of the same thing after awhile! #productADD Switching things up for a few months!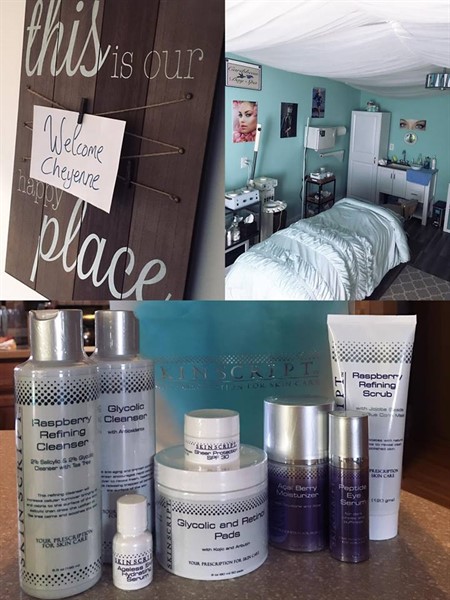 Ambar Melendez - March 21, 2017

Great place! Went in for a microdermabrasion and a facial and left out of there with my skin glowing. I had the same procedures done elsewhere and it just didn't compare. Saturday night I went out and felt confident enough to not wear any makeup and my friends kept telling me how great my skin looked (keep in mind I suffer from deep acne scars/hyperpigmentation). Judy is such a great soul who makes her spa feel like a home -- super relaxing, mellow, and just overall amazing. Definitely booking more sessions with her. Great place to take care of yourself after a busy week. Love this place!
Shannah Kane
- March 14,2017
Elite Dance Acadamy
Owner
5
starE
I love this place and Judy!! Gorgeous room with such a relaxing atmosphere. I always feel rejuvenated and never leave without booking another session! I highly recommend Caribbean Day Spa. This place is perfect for YOU, a friend or loved one. Take the time and go visit the NEW place. My skin feels GREAT!

Michelle Cook - April 9, 2014

I had a wonderful, relaxing day getting my feet done. The space is private and very comfortable. Judy uses the best tools available, and takes her time. She didn't just give me a pedicure, but she pampered my feet and legs. Can't wait to book my appointment for a facial!



Tricia Edwards - May 6, 2016

Judy does a fantastic job--from waxing to Dermaplaning, pedicures to facials, I've always been highly satisfied and would recommend her in a heartbeat!!!



Jennifer Todd Kain - April 10, 2016

Judy gave me a great customized back facial yesterday! I've never had one. Felt great and my skin is not only baby soft... But also summer ready! Thanks again Judy!



Sara Sverde - October 26, 2015

Judy is amazing and offers services such as Dermaplanning that cannot be found anywhere else in Oneonta! Judy is kind, skillful and totally professional! So grateful to have found Caribbean Day Spa!



Erin Mason - January 23, 2016

She is absolutely amazing!!!! It is very relaxing and she does a great job!!



Robin Wilkins Sostack - December 11, 2014

I think I hear my skin singing today after facial! Judy is really awesome. She books one customer at a time (unless you're bringing a buddy) and gives you her undivided attention. Gift certificates--the perfect gift for any gal, are available in the Southside Chiropractic Office!



Margaret Lee Welsh - July 10, 2015

Judy knows how to make you feel so pampered! Her work is outstanding and meticulous!



Amanda Bronson - July 22, 2015

Amazing! Setting the bar for what a real pedicure should be! Only regret is that I didn't find her sooner!



Becci Huss Cutting - April 24, 2015

Very clean, relaxing and Judy is easy to talk to! Nice to be pampered with a pedicure!



Kristin Waid - November 17, 2014

Relaxing environment and Judy is amazing! Highly recommended for anyone who needs a little pampering!



Jamie LeFever Kendrick - June 28, 2013

The Caribbean Day Spa was an awesome experience, highly recommended to anyone who needs a "me day".



Susan Puylara - March 18, 2015

Wonderful pedicure! Private, personal attention. Try one soon!



Karen Browning Woods - April 16, 2014

Beautiful facial - Judy is great! Such a relaxing experience!



Tracy Lee Abrams - April 19, 2014

I had a facial with Judy ! Wonderful facial I fell asleep!