JODI VAINE
Massage Therapist

My E-Mail: jodivaine@outlook.comIf better is possible, good is not enough



Jodi brings a variety of techniques and modalities to her style of massage therapy that she has cultivated over 29 years. Jodi graduated in 1992 from the Mandarin School of Chinese Medicine in Jacksonville, Florida. She moved to Montrose in 2001. Jodi currently holds a Colorado State license.

Throughout the years, she has challenged herself to actively keep learning and currently offers a variety of techniques tailored to meet each individual's clients needs. Foot Zone Therapy, Bio-electric Massage, and LED Harmonic Light Therapy are some of the current modalities acquired. From sports injuries and rehab to active stretching, she can work with your body to get you feeling like you should again.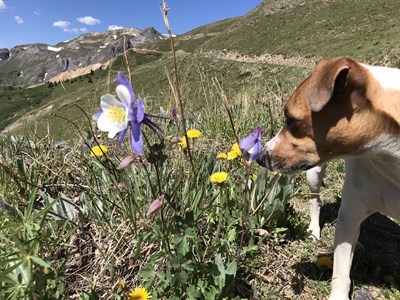 My Regular Hours
Monday:
Tuesday:
Wednesday:
Thursday:
Friday:
Saturday:
Sunday:

9:00 AM - 5:00 PM
9:00 AM - 5:00 PM
9:00 AM - 5:00 PM
9:00 AM - 5:00 PM
9:00 AM - 4:00 PM
By Appointment Only
Closed