JODI VAINE
Massage Therapist

My E-Mail: jodivaine@outlook.com



Jodi brings a variety of techniques and modalities to her style of massage therapy to creatively adapt to meet each individuals client's needs. Jodi graduated in 1992 from the Mandarin School of Chinese Medicine in Jacksonville, Florida. She moved to Montrose in 2001. Jodi currently holds a Colorado State license. Over the years she has cultivated dynamic client skills and her modality training includes the following: Foot Zone Therapy (graduate of the We Do Feet Foot Zone School), Relaxation, Sports, Deep Tissue, Pregnancy, and Rehabilitative Massage including Workers Compensation massage. Jodi has also had training in Instrument Assisted Soft Tissue Manipulation and Gua Sha therapies.

Jodi loves the community of Montrose and the endless outdoor activities the surrounding area has to offer. Her favorite activities are hiking and snowshoeing with her dog Oliver.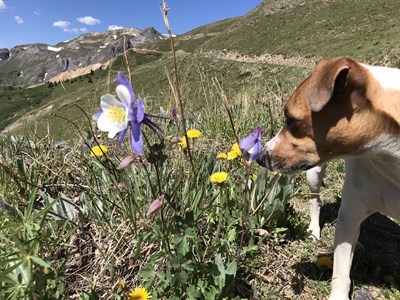 My Regular Hours
Monday:
Tuesday:
Wednesday:
Thursday:
Friday:
Saturday:
Sunday:

9:00 AM - 5:00 PM
9:00 AM - 5:00 PM
9:00 AM - 5:00 PM
9:00 AM - 5:00 PM
9:00 AM - 4:00 PM
By Appointment Only
Closed